Escape the Room challenge
Do you have the wit and team work skills to escape the room? On Saturday April 8th we'll be golfing, but also taking a group to participate in an escape the room challenge at Dare to Escape. This is a pretty fun activity, one we did as a team on our last company retreat. A $50 ticket is required if you'd like to join us – lunch will be provided [menu].
More Speakers
Lawdan Shojaee is CEO of the software company AxoSoft and an advocate for workplace diversity. Chris Hooley is a walking contradiction in the best way possible – huge sports fan, weightlifter, recovering affiliate marketer of supplements and SEO legend, now turned community activist working to help the Phoenix homeless population. John Eckman of 10up will share his insight and acumen on running a scalable business. Neill Feather of SiteLock and Robert Rowley of Pagely will both be to breaking it down for us about the threats we face in digital security.
Additional speakers announced soon – Maybe your name? We're still looking for a few more great lightning talk submissions. Have something to share? Do it.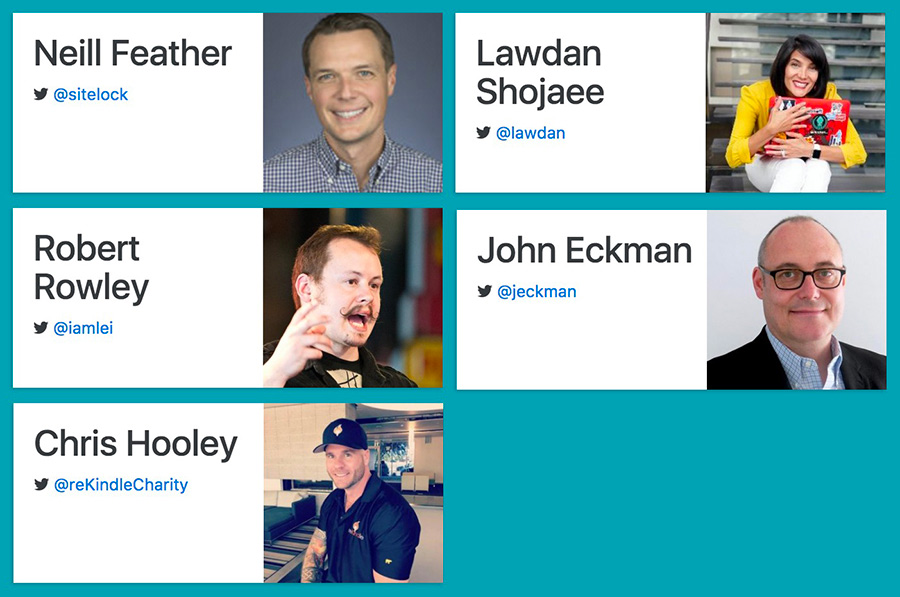 Final Sponsors
Please welcome hosting co's: DreamHost (Travel Sponsor), BoldGrid (C Sponsor), and Liquid Web (Coffee Sponsor), and SiteGround (Community) to the fold. Finally welcome Astoundify as a community sponsor.