Speakers
We're happy to share with you our first round of speakers. We are pleased to welcome: Jeanette Maré, Chris Lema, Sean Tierney, JR Farr, Andrew Norcross, Jason Coleman, Syed Balkhi, and James Giroux. Some of these folks have spoken before, some will be new to the PressNomics stage.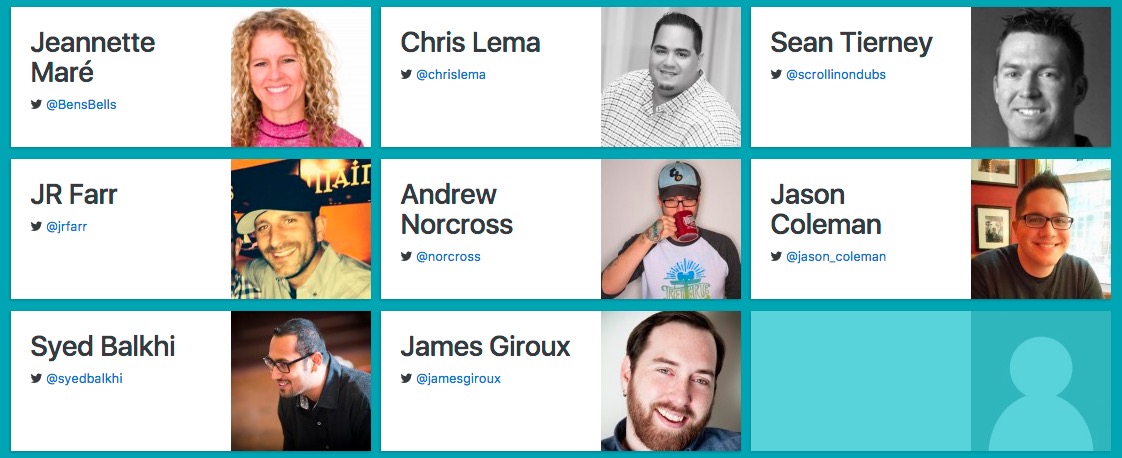 Look for additional speakers to be announced in the coming weeks.
King's Corners
Alex King suggested this idea to us a couple years ago. Essentially we will take the latter part of the first conference day and split the room into 4 quadrants and a facilitator in each will lead a bar-camp style breakout session. The topics are Business Administration, Security, Positioning/Marketing, and Code/Tech. Bring your thinking caps and get ready to dive in.
Lightning Talks
On the second day after lunch we thought it would be fun (and interesting) to open the floor for lighting talks. These will be 10-12 minute presentations on 1 Big Idea. Virtually no topic is off limits and presenters will attempt to share/communicate one idea, concept, thing, skill, or belief in the time allotted. Wish to participate? Great please pitch us your topic here – extra points for originality and humor.
Huge thanks to our primary sponsors.